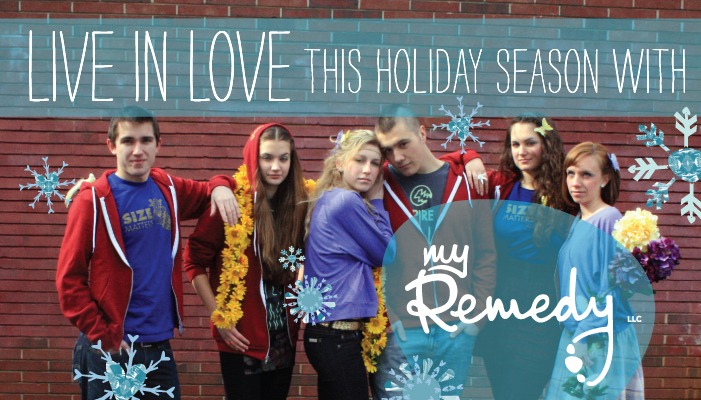 Shop Name / Link: my Remedy / www.myRemedydesign.com
Where else can we find you on the web: Facebook, Twitter, my Remedy blog, Boyish Chic style blog, Pinterest, Personal blog
Tell us a little bit about your shop:
I truly believe that we can have a good time & still do good for our world. Out of this idea, my Remedy was born. It's not just a brand; it's a lifestyle committed to positive, encouraging ideas through designs, social networking & events that benefit charity. Basically, I'm on a journey to figure out how to live a life in loving ways & I'm hoping to create a community of people who want to do the same.
What items can we find in your shop:
In the shop, you'll find apparel with encouraging messages that has been printed with eco-friendly ink. I also create hand crafted jewelry, each with its own message, made from stones, metals, resin & other findings (sometimes vintage!). There's also stationery in the shop for everyday notes or holidays. I also do custom jewelry design (check out the gallery!) & graphic design to suit all your needs!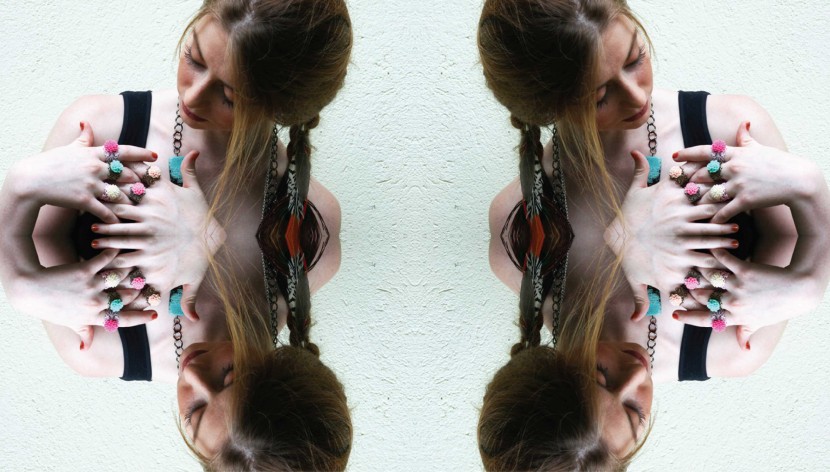 What is your creative process like:
My creative process is very intuitive. I work a lot from feeling and I always create things that I would want to wear or look at. Honestly, I don't usually sketch things out: I almost always just dive right into creating and put things together that feel right/have purpose. Sometimes, that's definitely a hindrance when it comes to time management, but mostly it works out for me!
Usually, I make something and then let it sit a while & go on to something else. I'll come back to it and if I still love it, keep it and if not, change it up! I also like to use a lot of organic materials, even when I'm designing on the computer. I scan in a lot of natural imagery, as well as handwriting to bring it into my design. My process is also pretty crazy: I tend to work on ten different things at once because there's always so much to do & that I want to do. Regardless, I still make sure that I put my best into each and every thing because the details make all the difference.
I tend to (over)work an average of around ten hours a day & often times work part of weekends so there's also a lot of comic relief needed late at night (cue Scrubs, Parks & Rec, the Office, Glee…). I almost always have music playing in the background while I design. I take dance classes & work out a few times a week for stress relief. Since I work from a home office, I also try to get out for a break once in a while & go sit at a coffee shop to change scenery. Oh, and there's also a lot of tea & ice cream involved. Hey, ice cream's good for the soul.
Where do you get your inspiration from:
THE WORLD! Seriously, though. Inspiration is everywhere & that's why I find blogging so amazing: you can find all sorts of incredible photographs, styles, fashion, colors, ideas.. all on one screen & from soo many different, incredible minds. The amounts of inspiration are endless. Other sources of inspiration for me are dancing, nature, music & lyrics, films (I looove going to the movies), traveling (which I wish I could do more of), magazines (specifically Nylon, Marie Claire & Interview) & my awesome family and friends. To me, the little things matter & can create all kinds of inspiration.
What are your favorite things to make for the shop:
Ooooh, this is tough because I honestly love making them all! I put my heart into each piece. I guess if I had to pick, I'd say apparel. I really enjoy designing because it's where my practice, graphic design, really comes into play. It's also where I can make my voice really be heard and transferred to other people who wear the apparel & feel the same way (which I think is pretty sweet!)
What do you hope to add to the shop in the future:
There are endless amounts of things I want to add to the shop! I've got some new ideas for apparel in the works, as well as guy's necklaces/bracelets. I've been meaning to create that for a long time now & it'll finally be ready to rock soon! I also hope to add in some guest appearances, which you'll be seeing soon….
Any deals or specials going on right now:
10% off your entire purchase order of $20+ for After Nine to Five readers using coupon code: HAPPYHOLLY // Only lasts 'til Christmas Eve so snag some holiday swag while you can!
Anything else:
I'm so happy to be a sponsor for After Nine to Five & I'm super excited to share my Remedy with the world. If you'd like to learn more about why I do what I do, please check out the new 'meet Jillian' section in the shop & let me know if you read it! I'd love to hear your thoughts.
Wishing everyone an amazing holiday season filled with love, laughter, smooches & hugs. Keep living in love.
xx. Jillian
And a giveaway!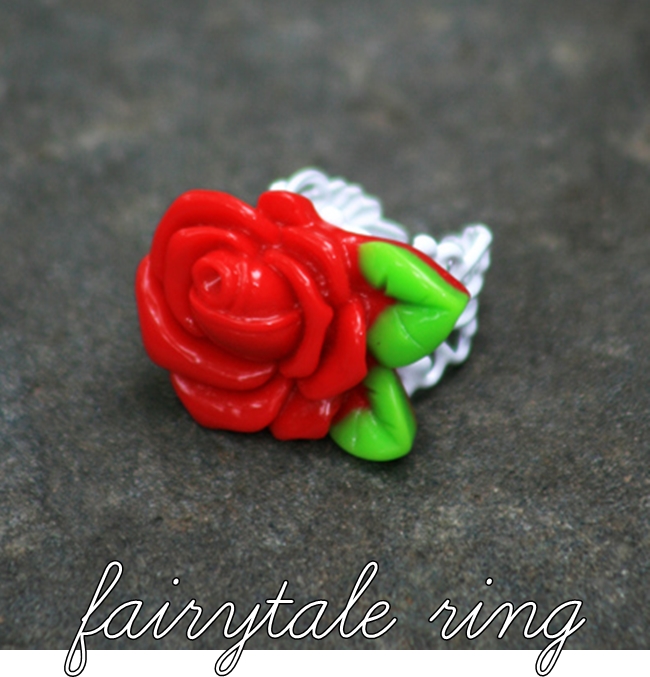 One Fairy Tale Ring + an ad spot for one month on Boyish Chic.
If you're a guy, think holiday gift for your mom, best (girl) friend or girlfriend!
Enter after the jump!