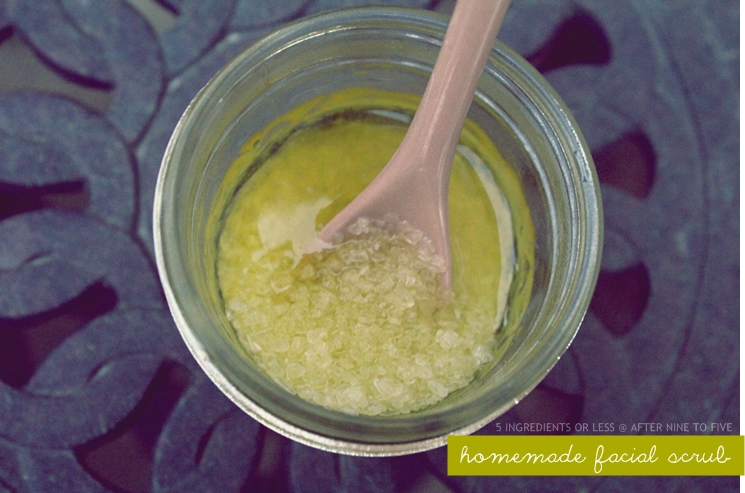 Super easy and leaves your skin feeling soft & moisturized. Use 2-3 times a week at most.
Ingredients: 3 tablespoons olive oil, 3 tablespoons sea salt (coarse or fine – your choice), 3 tsp lemon juice and/or zest
Combine olive oil and sea salt, then mix thoroughly. Add in lemon juice or the zest of a lemon peel. Rub mixture on your face and neck. Let sit for 1-2 minutes. Wipe completely off. No need for moisturizer or any other products after you're done as your face should be left feeling soft and smooth.