I couldn't be more excited to share this info with you today! Today we're chatting with Erin from Indie Gift Box and getting a peek into what it's all about right before it launches. Be sure to find out how to get involved – be it through contributing or purchasing – and help support handmade businesses! Plus After Nine To Five Decor products may be showing up in one of the future boxes. :)
- – -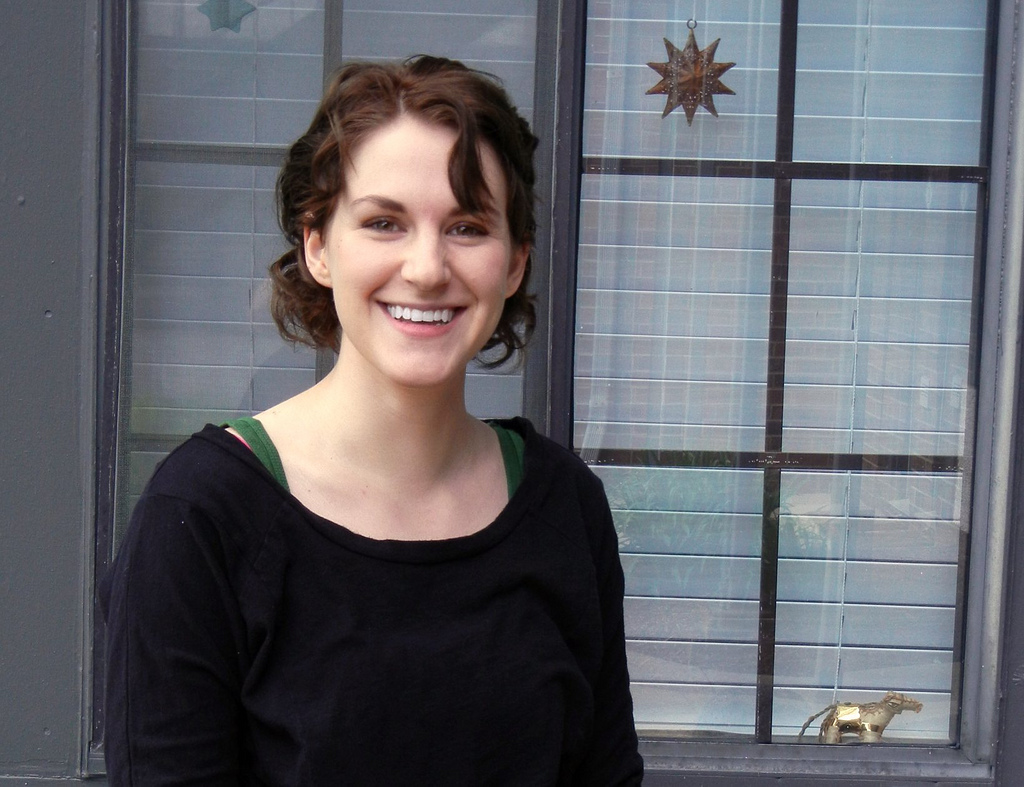 Tell us about what Indie Gift Box is:
Indie Gift Box is a box that you can purchase each month that is stuffed full of handmade and small business goodies! It's similar to subscription boxes, minus the subscription and with more focus on the individual artists and businesses that are contributing. Our goal is to help you discover new artists and shops, promote our contributors, and create a great community where we support small business and handmade!
What inspired you to create Indie Gift Box:
I kept seeing everyone talking about subscription boxes on the blogosphere, and while there are quite a few that include handmade or small business items, I didn't like that so many of the boxes were a complete surprise and that without purchasing a box you wouldn't know much (if anything) about the artists whose items were in the boxes! I really wanted something where buyers can get an idea of what they are purchasing, and would be able to check out the artists and companies whether they buy a box or not. Our goal is not to make money off of the artists and companies we work with, but to help promote them and help them grow, while helping buyers find artists they might not have otherwise.

What makes Indie Gift Box different from other monthly box delivery services:
Most box delivery services with handmade goods don't give you any options, but send you a complete surprise every month. While that's fun, I prefer to have a bit more control over what I'm paying for! Because of this I decided to offer boxes with different themes, so you can choose one that fits your personality. While the exact contents of each box is a surprise, we introduce our contributors throughout the month on our blog so you can get a sneak-peek of items that are included in the boxes!
As I mentioned above, we care a lot more about introducing you to artists and companies than just turning a profit, because of this, we want customer feedback! We'd love to know what kinds of items you'd like to see in future boxes, box themes you'd like to see, and if you have your own business we'd love you to submit an application so we can promote you too!
You have different kind of boxes for different personalities – tell us more about them:
I decided to offer themed boxes so that that buyers could have some control over the style of items they receive. We are currently offering four different boxes, and depending on customer feedback we may add, remove, or alter the themes so that we can be sure to offer boxes that will make people happy! The themes we are currently offering are:
Boho Box – Obviously boho is a big summer trend, and definitely one we can get behind! This box is perfect for nature-loving gypsies. Expect earth tones, natural elements, and possibly feathers.
Dainty Box – If you're a girly-girl, this box is for you. Expect delicate jewelry, soft colors, and lace!
Color Box – If you like to be the center of attention, the Color Box will help you out! Expect, what else? Color! There won't be a dull item in this box!
Beauty Box – In need of some pampering? Want to look your best? Smell your best? This box has you covered!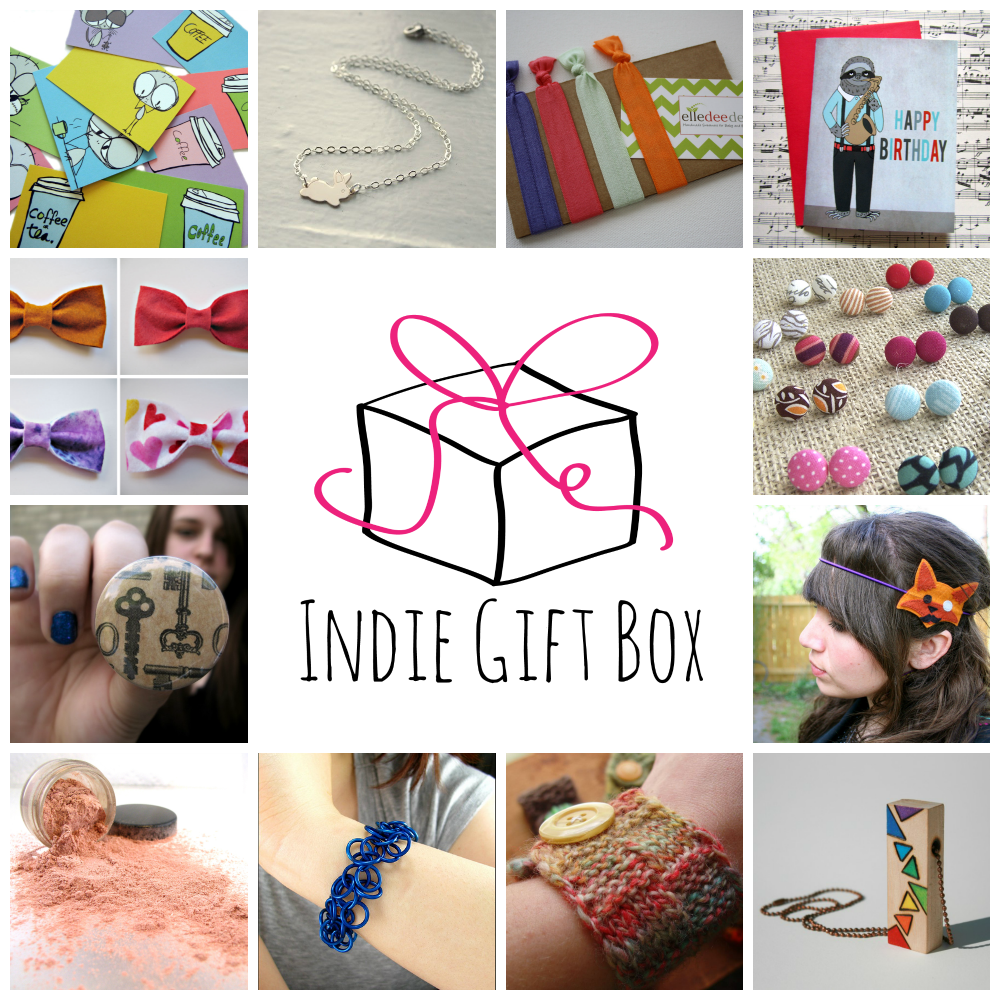 What types of products are you looking for from contributors? How can people contribute?:
We're looking for items that match our current themes! The types of items that have been contributed for July include: necklaces, earrings, note cards, headbands, hairbands, buttons, key-chains, eye shadow, and more! All items should retail for at least $3, but preferably $5+. We do have an application process with more information which you can fill out here, and we'll review your work and let you know if you're accepted! If you want to contribute but aren't sure if your products are a good fit, apply anyway and we'll let you know!
Anything else you want to share with the After Nine To Five readers?:
I'd love you all to come stop by our blog and learn more about our contributors (and pay them a visit!). We have some great artists and companies lined up for July and I think you'll love them!
blog / twitter / facebook / pinterest
- – -
And the winner from the June Group Giveaway is . . .
Abby Purcell
please email me within 48 hours to claim your prize(s)!