Your blog/shop name + link: As It Seems// www.asitseems.net
What can we find in your blog / shop?
My blog is filled with me- my photos, my words, my ideas. Some days I have a lot on my mind and I spill it out onto my blog. Other days I'm in a silly mood and I write awkward things that make people laugh (or my husband at least). Every day I'm just me.
My new blog is As It Seems Designs where I share my love for graphic design and offer complete blog makeovers for a very affordable price.

7 Random Facts About You: 
I live in Japan.
I've read over 1,000 books in my 26 years.
My favorite show ever is Criminal Minds.
I'm overly obsessed with photography.
I read comic books like it's cool.
I accidentally ate ox tongue. It wasn't horrible, but I don't recommend it.
I have a big orange sapphire instead of a diamond for my wedding ring and it's my favorite thing ever.
What is your favorite thing about this month?
Barbecues! My husband is the BEST grill chef I've ever met and I dare anyone to challenge him. I tease him that his grill master skills are in the top five reasons why I married him. I'm partially kidding.
I'm also taking a trip to Korea at the end of this month and I'm incredibly excited for it!
What are three of your favorite posts that you have written so far?
A Dirty Word: Divorce – A horribly revealing post that felt amazing to share
On Reaching Out to Other Bloggers – The reasons why I adore blogging
A Creative Keyboard – An easy & awesome DIY keyboard makeover
You can have dinner with anyone – who is it and why?
I would have a great big dinner party with all my favorite bloggers. No, seriously I would love that.
I'd also really love to have dinner with my family. I miss them all terribly and seeing them all in one place at one time would make my heart so happy.
Where else can we find you? 
And a giveaway!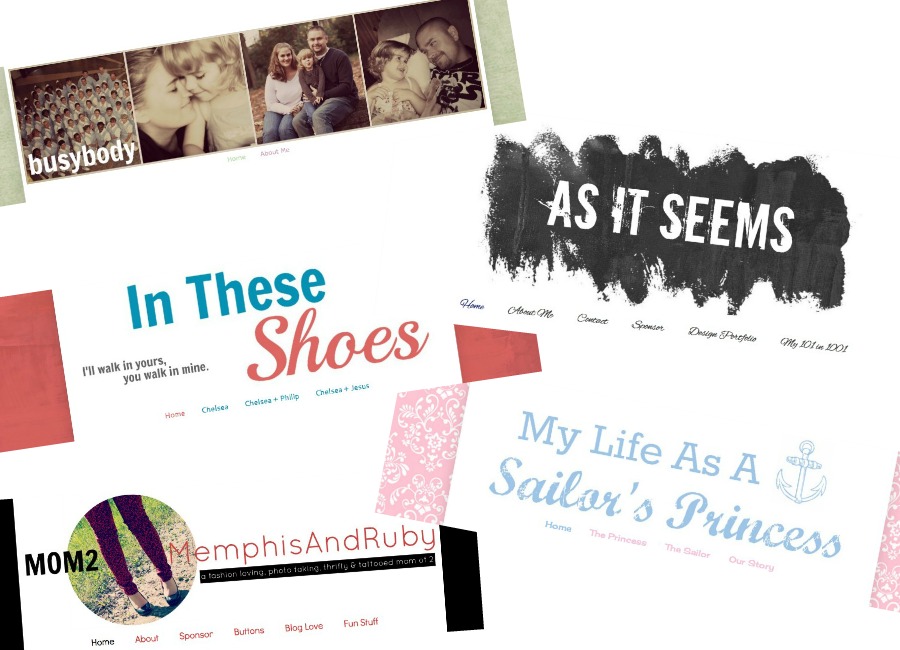 Ultimate Package blog design @ As It Seems Designs ($40 value)
Gift Card to Anthropologie ($25 value)
Large Ad Space @ As It Seems (July- $5 value)
-Enter after the jump!-