Your blog/shop name + link: Dmae Clothing // http://cargoh.com/store/dmae-clothing
What can we find in your blog / shop?
On my blog you'll find everyday posts. I talk about the good, bad, and in-between moments of my life in general and as a new business owner. It's all new to me, and I'm sharing my journey as honestly as I can.
In my shop you can find hand-painted tees and totes, with unique original designs. In the fall I'll be adding hoodies, and something new in the winter.
6 Random Facts About You:  
I set things on the edge of tables…this was recently brought to my attention, I've just noticed I do this.
When I was 5 I wanted to join Jem's band and become a Hologram, if that failed I wanted to join Barbie and the Rockers
I still can't get the hang of skype, after a year of having an account
I was crowed Princess Tootsie at Sesame Place when I was 4, I was also crowed queen of my pre-school that same year…who need prom queen hmm?
I could watch Lidia's Italy for hours on end, any cooking or style show for that matter, i find it relaxing.
my favorite color is teal, so much so that my hair is few different shade of teal
What is your favorite thing about this month?
it's summertime…i was told the livin was going to be easy. only time will tell.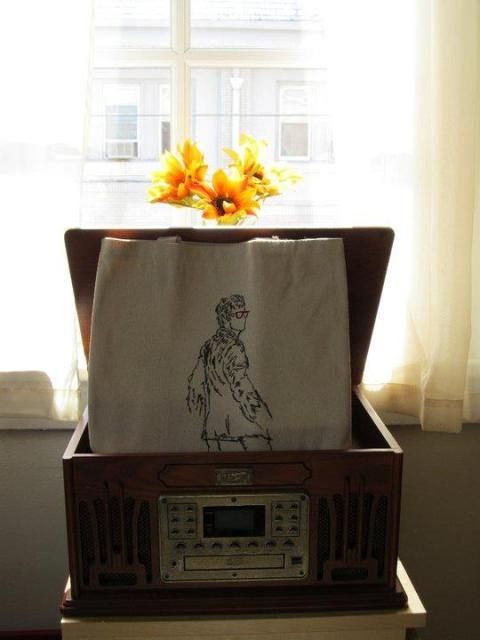 What are three of your favorite posts that you have written so far? 
There's No GPS
A Letter, a thank you, a blessing
Daddy
You can have dinner with anyone – who is it and why?
Oprah Winfrey, I'd like to pick her brain about building a business that serves others, and why she's chosen to become a teacher of sorts.
Where else can we find you?