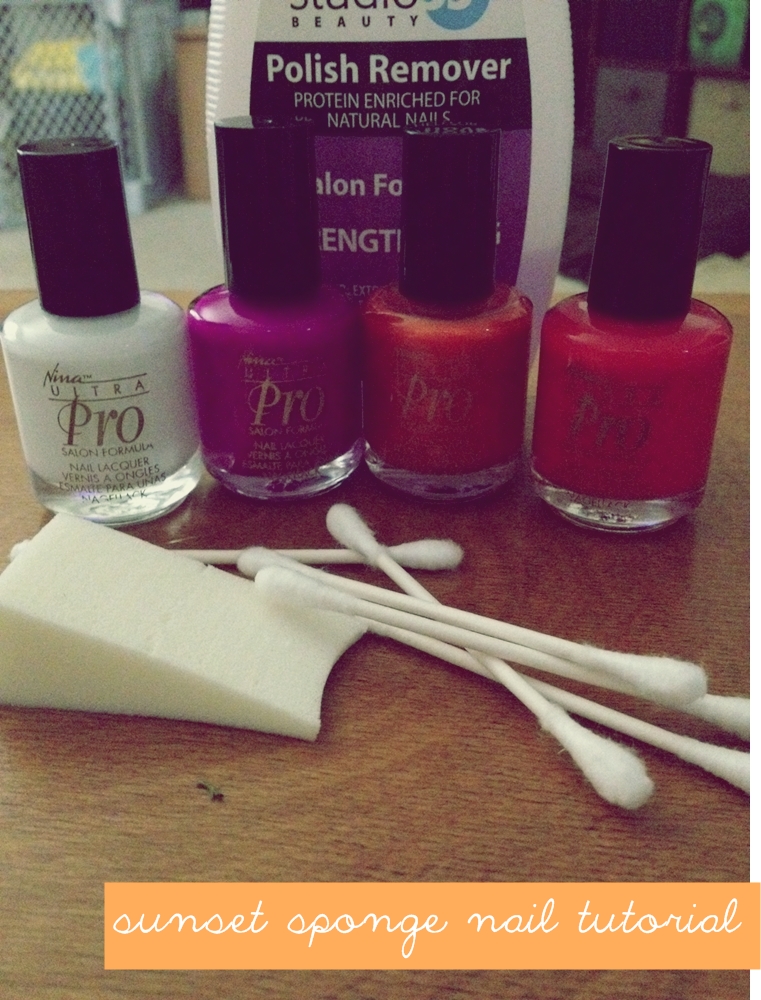 supplies needed: white nail polish, 3 colors to match the sunset, nail polish remover, q-tips, a make-up sponge
1. paint your nails white to have a solid base on your nails. since the sponge soaks up some of the polish, this will make the colors pop a bit more when they are applied. wait until your nails are 100% dry until you move on to the next step. (tip: the nicer the nail polish, the easier this is. nicer nail polishes will dry quicker and be less sticky when moving on to the next step.)
2. use the nail polish to paint three lines that slightly overlap on a make-up sponge so you can ensure that the polish will cover all of your nails when you apply it. make sure that you'll be able to fit all three colors on the nails to get the full effect. once you're ready, you can move on to the next step (tip: speed is critical in the next step so be ready to move quick!)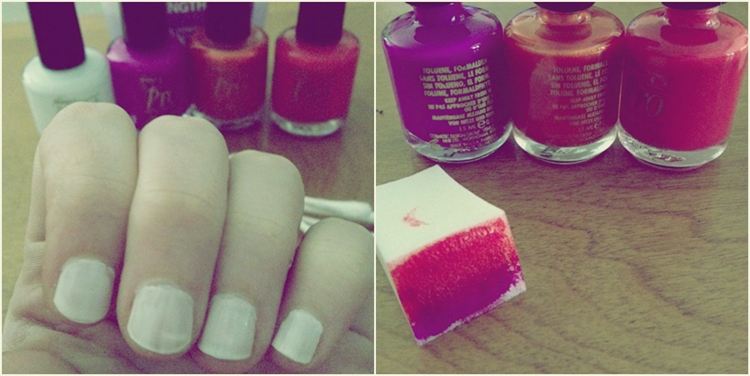 3. paint the three lines again and then dab onto your nail. rock back and forth to ensure that you cover all of the white. it will most likely get all over the sides of your fingers, but that's what the nail polish remover is for. keep dabbing/rocking until it's the desired brightness and apply more nail polish to the three lines if needed.
4. repeat step three on all fingers.
5. clean up around your cuticle and around your nails with the q-tips and nail polish remover. be careful not to get too close to your freshly painted nails. (tip: get as much off as you can with the nail polish remover, but if needed – just wash your hands a few times afterwards with a soap with a bit of exfoliating beads  in it. it will help loosen up leftover nail polish on your cuticle and skin without damaging your newly manicured nails.)
6. apply a top coat if you'd like to help seal it in.