This is a beautiful time of the year! With so many fruits and vegetables available locally, it is hard not to enjoy some tasty fresh produce. A great way to save some money on your fresh eats is to source it locally, and in season, and purchase it in bulk. So find your way to your local farmer's market and get your hands on some of summer's most delicious offerings! You can also find lots of fresh seasonal produce in your local grocery store, but try to make sure it is local. Local produce will be fresher, ripened more recently, and have travelled less than non-local options. You can of course grow your own produce, but at this point in the season there isn't enough time to grow everything. (For more on growing your own garden see my in the garden series.)
So you've taken my advice and visited your local farm stand. And have come home with bushels of fruit and veggies because they were such a good deal! And you are totally excited until you realize… how are we going to eat all this produce before it goes bad? Well here's where the fun begins! You store it so you can enjoy a little summer flavour during the dark cold days of winter :)
The traditional way to store fruits and veggies is canning, which seems to be making a bit of a comeback, but some people are intimidated by this process and prefer other options. You can also freeze most produce with good results, and some things can be dried. I'm going to share a few tips on canning and freezing and hopefully you can store some of that summer goodness to enjoy in the winter.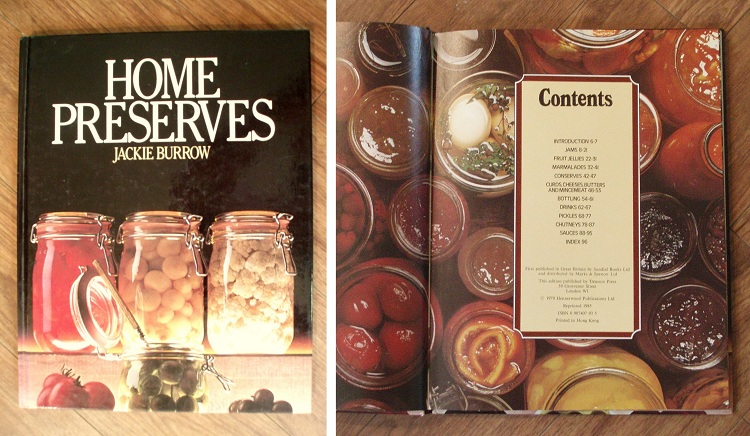 Canning
It is a much simpler process these days than in times gone by. Basically what you need is fruits or veggies, jars with sealing lids, a large pot and the ability to boil water. Some processes are more time consuming than others, but overall it is a simple process. For more information on the process as well as some tips and tricks see my posts on canning here. And for some great recipes check out the Bernardin website for everything from jams to pickles and even meats.
Freezing
Fruit - Most fruits can be frozen just as they are, for fruits with pits and seeds you would like want to remove the pit and cut up the fruit. I like to freeze berries by spreading them out on a baking sheet and putting them in the freezer, and then once frozen transfer them to a ziplock bag.
Beans, peas – Peas should be removed from their pod and both peas and beans need to be blanched. Bring a pot of water up to boil, drop the veggies in for three minutes and then transfer to a bowl of cold water for 1 min. Then dry off and transfer to bags and freeze.
Tomatoes – Blanche these whole the same as the beans and peas, and then once cooled peel the skin off. Then you can cut them or leave them whole transfer to bags and freeze.
Summer squash - I normally peel, chop, cook and then purée my squash and then measure out 2 cups in to a ziplock bag and freeze for winter baking.
Zucchini - I like to bake with zucchini, so I always grate, measure (2 cups is a good amount) and freeze in bags.
Well that's it for storing tips today! I hope you find your way to a local market or farm stand and get some great deals on local fresh produce!
xox -
Margot