Since I am the money saving contributor I thought I might share some ways to re-use items. Re-using an item for something else not only saves money, but helps to reduce waste and therefore saves the environment! I will be posting a re-purposed item every 6 weeks or so, and along with the re-purposed item a link-up will be posted. Feel free to share your version of the item or you own re-purposed item. :)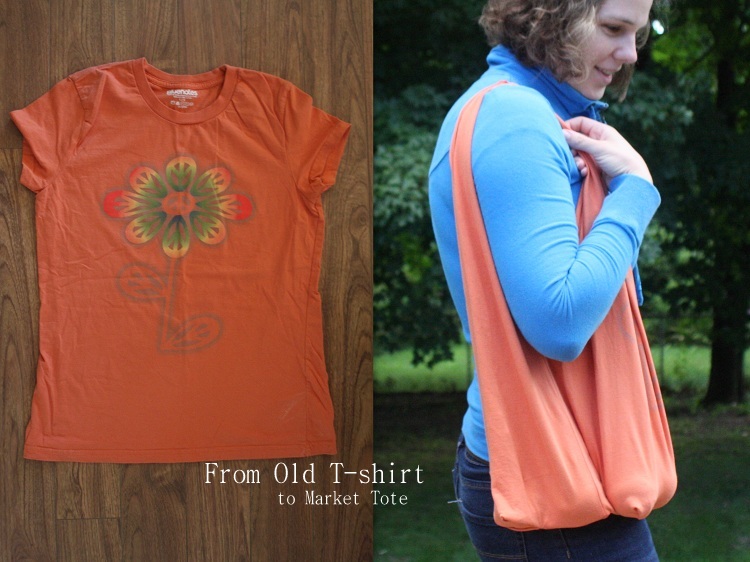 Do you have an old shirt you admire, but just can't get rid of? This is a super simple way to re-purpose an old t-shirt into something useful. Follow the simple instructions below and make yourself a cute tote that packs up small and is perfect for trips to the market! This little tutorial does involved sewing, but you don't need a machine – not a lot of sewing and it can easily be done by hand.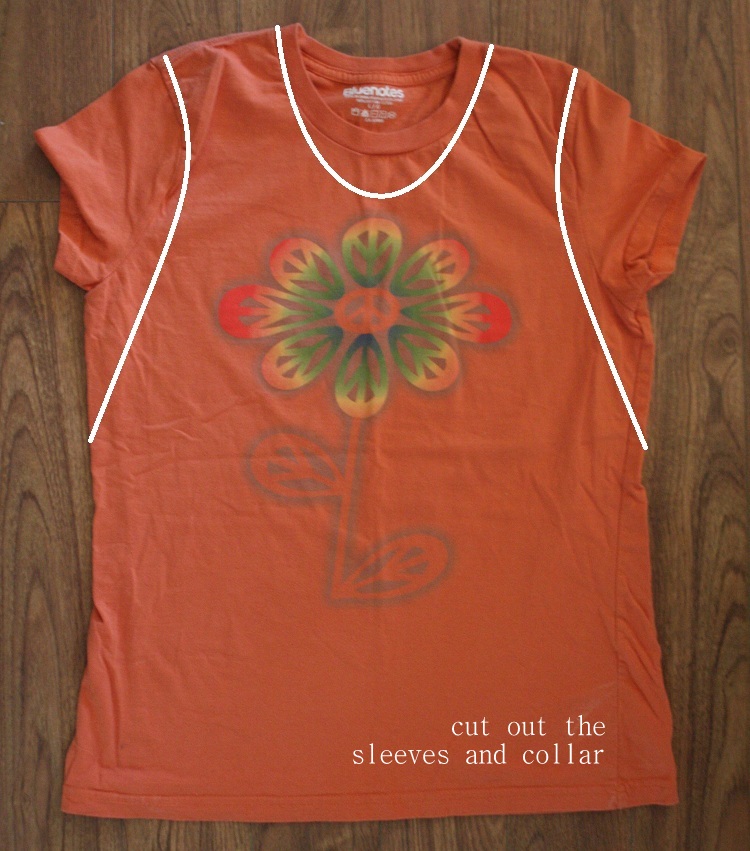 Start out by cutting the sleeves and collar from your shirt. Above is a rough guide, but you do want the holes you cut on the sides to be big enough to get the straps over your shoulder. Then turn your shirt inside out and fold in half with the side seams together. Sew along the top of the hem, 6-8 inches across the seam in the the middle. Then turn and fold the un-sewn ends so they are perpendicular to the the part you just sewed, pin, and then sew in place.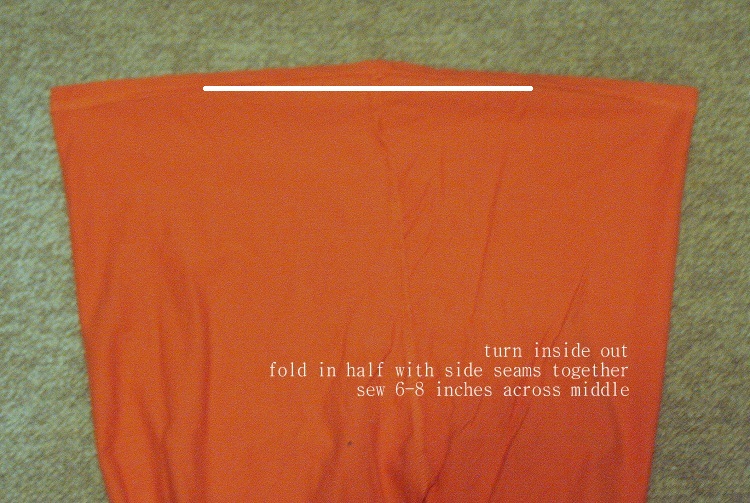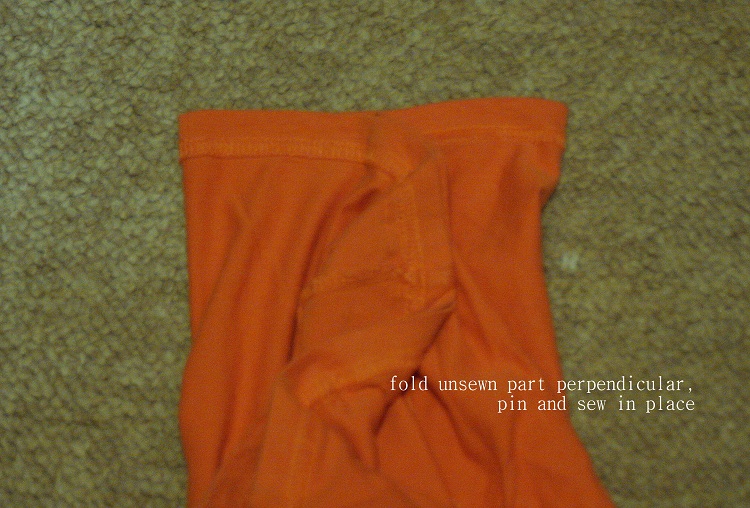 Then it is up to you if you want to finish the edges. I chose to finish the armholes in order to reinforce the straps, and when I have a free minute I might also finish the top opening. And then you can pack it in your purse for your next trip to the market, or anywhere else you might need a little extra carrying space!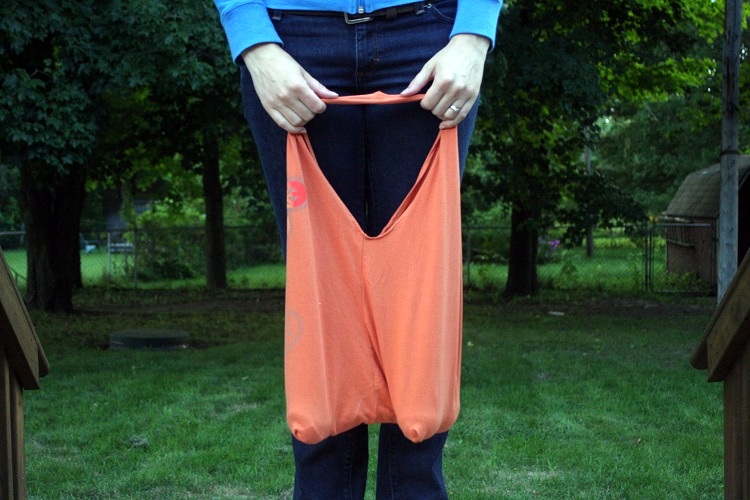 A few simple steps from shirt to tote. Don't you want to give it a try? If you do be sure to link-up below, or feel free to share and link-up other re-purposing ideas.
Happy Money Saving!
xox
Margot
- – -
Today's Thought: I'm almost done with my courses for this term and then only have four left until I get my BA in Marketing. Holy crap, I'm excited!